Lessons 
Lilly is available for lessons in the Burlington, VT area with some ability to travel for lessons by arrangement.  Please inquire for fees and availability. Lilly is also available to coach students at dressage shows.  
Training
Lilly accepts horses in full training in Charlotte, VT.  Training packages are tailored to horse and rider and generally include 5 work sessions per week (young horses may be different) which can include lessons for the owner as well as training rides.  Each horse receives daily turnout and access to excellent vet care and farrier services.  Owners living far away are provided with photo and video updates of their horses.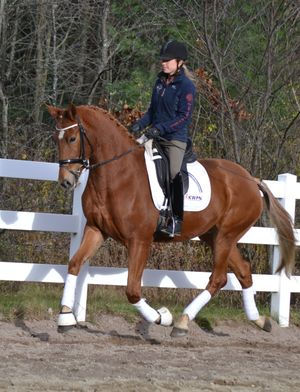 Showing
Horses in training can be competed by Lilly. Showing horses can increase their value, advertise your breeding stock or help make the horse a better future competition partner for the owner.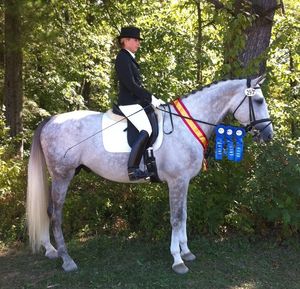 Mare Performance Testing
Lilly is happy to prepare, and present your quality mares under saddle in the performance test of their registry.  This service adds value to your mare and her future offspring as well as brining acclaim to your breeding program.